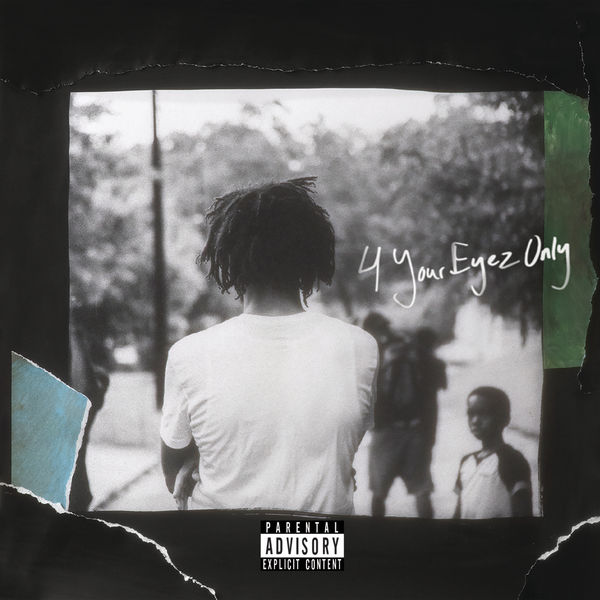 Ça y est, j'ai pu visionner au calme l'intégralité du documentaire « Eyez », teaser/making of du nouvel album de J. Cole, 4 Your Eyez Only qui arrive déjà le 9 décembre.
Pas mal de sessions studio et ça donne franchement envie, on semble dans la continuité de l'ambiance organique très réussie de Forest Hills Drive.
Deux extraits sont dévoilés en intégralité dans le docu à commencer par le déjà polémique « False Prophets ». Il n'est pas cité explicitement mais tout le monde pense déjà que J. Cole s'adresse à Kanye West, puis dans une moindre mesure à Drake :
« He's falling apart but we deny it
Justifying that half ass shit he dropped, we always buy it
When he tell us he a genius but it's clearer lately
It's been hard for him to look into the mirror lately »
« Come to find out, these niggas don't even write they shit
Hear some new style bubblin' up, then they bite the shit »
Des lyrics incisives qui me rappellent le moment qui m'a le plus marqué dans le docu : quand Cole dit à ses potes qu'un jour on peut être au sommet puis le lendemain couler, donc qu'il faut profiter d'être sous le feu des projecteurs pour se servir de ce pouvoir pour dire les vérités.
C'est ce qu'il fait dans les deux extraits dévoilés qui annoncent une vibe laid back contrastée par des lyrics acerbes et sincères, impatient d'écouter ça.
Joey Bada$$ a bien sûr donner l'aval à son pote Cole pour utiliser son classic beat Waves tout droit sorti du Golden Age, avec ce premier son très réussi et cette cover inspirante, cet album sent très très bon !
Imma tell Cole like I told Kanye earlier this year. … I still got the best Waves of all time! Haha

— BADMON (@joeyBADASS) 2 décembre 2016
Nah but nothing but love for my big brother @JColeNC. He played the song for me & asked for my blessing on the beat months ago. Real one #4

— BADMON (@joeyBADASS) 2 décembre 2016