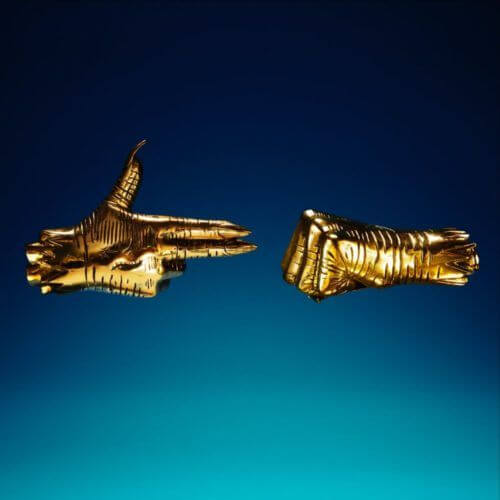 Run The Jewels – Run The Jewels 3 [Gold Vinyl]
Album : Run The Jewels 3
Artist : Run The Jewels
Condition : New
Format : Vinyl, 2 LP, Album
Label : Run The Jewels Inc.
Edition : Original – Gold Double Vinyl with Stickers, Lyric Sheet & Cover Poster
Release Date : 2016
Style : Hip-Hop / Rap US / Consious Rap / Electro Rap
In stock
---
---
El-P & Killer Mike throw a 3rd uppercut in a row and knock down the rapgame with an epic trilogy.
Run The Jewels definitely established itself as the major rap group of the last 5 years.
Very few rappers or groups can claim 3 albums of this level in a row, we think of Outkast, Mobb Deep, Gang Starr… in the new generation only one name comes to mind, Kendrick Lamar, who indeed said on Hood Politics:
"Critics want to mention that they miss when hip hop was rappin'
Motherfucker, if you did, then Killer Mike'd be platinum"
Real recognize real.
Tracklist
1. Down (Ft. Joi Gilliam)
2. Talk to Me
3. Legend Has It
4. Call Ticketron
5. Hey Kids (Bumaye) (Ft. Danny Brown)
6. Stay Gold
7. Don't Get Captured
8. Thieves! (Screamed the Ghost) (Ft. Tunde Adebimpe)
9. 2100 (Ft. BOOTS)
10. Panther Like a Panther (Miracle Mix) (Ft. Trina)
11. Everybody Stay Calm
12. Oh Mama
13. Thursday in the Danger Room (Ft. Kamasi Washington)
14. Report to the Shareholders/Kill Your Masters
The first Run The Jewels' album is also available on vinyl here.
Additional information
| | |
| --- | --- |
| Weight | 450 g |
| Dimensions | 30 × 30 × 1 cm |