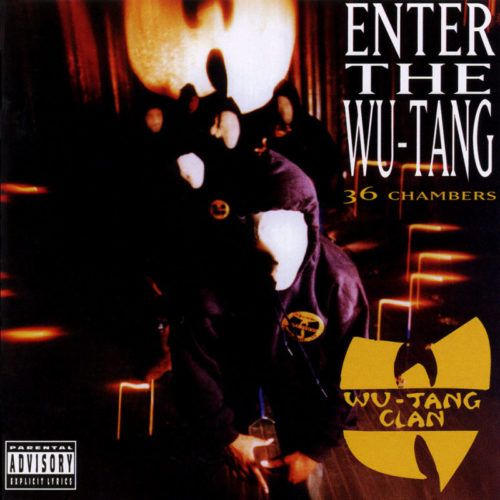 Wu-Tang Clan – Enter The Wu-Tang Clan (36 Chambers) [Vinyle Jaune]
Album : Enter The Wu-Tang Clan (36 Chambers)
Artiste : Wu-Tang Clan – RZA / GZA / Raekwon / Ghostface Killah / Method Man / Ol' Dirty Bastard / Inspectah Deck / U-God / Masta Killa / Cappadonna
Etat : Neuf
Format : Vinyle, LP, Album
Label : Loud
Edition : Réédition Limitée 2018 – Vinyle Jaune
Date de sortie : 1993
Genre : Hip-Hop / Rap US / East Coast / Hardcore
En stock
---
---
Épicentre du séisme Wu-Tang Clan qui a secoué le rap pendant des années, Enter The Wu-Tang Clan (36 Chambers) est un enfer musical et lyrical.
Le cerveau RZA s'est inspiré de vieux films de Kung-Fu pour inventer un rap new-yorkais plus rugueux, minimaliste et poisseux, une terre hostile parcourue par des samouraïs de la rime aussi charismatiques les uns que les autres : de Method Man à Raekwon en passant par Ghostface Killah, Inspectah Deck ou GZA, les lyrics abrasives et les flows aiguisés découpent comme une guillotine, protège ta nuque !
Tracklist
1. Bring da Ruckus
2. Shame on a Nigga
3. Clan in da Front
4. Wu-Tang: 7th Chamber
5. Can It Be All So Simple
6. Da Mystery of Chessboxin'
7. Wu-Tang Clan Ain't Nuthing ta Fuck Wit
8. C.R.E.A.M.
9. Method Man
10. Protect Ya Neck
11. Tearz
12. Wu-Tang: 7th Chamber—Part II
13. Method Man (Skunk Mix)
Le dernier album du Wu-Tang Clan, A Better Tomorrow, est à écouter sur Hip-Hop 4 Life ici.
Tous les classiques du Wu sont également à kiffer dans la playlist 36 Chambers.
Informations complémentaires
| | |
| --- | --- |
| Poids | 250 g |
| Dimensions | 30 × 30 × 1 cm |